Marcos Commandos Indian Navy :  Glacier break in Chamoli in Uttarakhand caused a deluge in Rishiganga. About 200 people are still missing in this, while a large number of people were rescued and taken to safe places. All this relief work is being led by the army. In this too, the Special Commando Marcos (MARCOS) of the Indian Navy is at the forefront. These marine commandos are also called crocodiles due to the inability to rip water inundation.
The Kedarnath disaster of 2013 has been continuously refreshing for the last two days. During that time, due to stormy rains, Mandakini river was flooded, affecting millions of people. During this time, in addition to the police and local parties, nearly one lakh lives were saved by the army soldiers. That is when the name Marcos emerged for the first time. He made people go amidst swirling waves.
Even during the floods in Jammu and Kashmir in the year 2014, these commandos worked very aggressively. Overall, be it the hills of Uttarakhand or the Jhelum of Jammu and Kashmir, the swollen rivers like the Chenab or the deep sea, diving everywhere has the courage and skill to save the lives of people.
These are special units of the Navy, which have expertise in fighting water. By the way, they are called Marcos. But officially they are called Marine Commando Force (MCF). Trained for special operations, this unit has been involved in many campaigns like unconventional warfare, hostage rescue, personal recovery.
When was Marcos Commandos Indian Navy Unit Made ?
Marcos Commandos Indian Navy : Marcos was formed in February 1987. Earlier, there was an India-Pakistan war in the seventies. During this time it was realized that the Navy should have a team equipped with special commandos. This thinking started taking shape in April 1986. The Navy began planning for the Maritime Special Force. Its purpose was to create commandos that could carry out special operations such as counter-terrestrial campaigns.
The Navy's people were given separate training to prepare the commandos. After training locally, he was trained with Navy Seals Commandos in the US and then trained in Britain. Prepared by training, Marcos conducted a number of campaigns in the Jhelum River of Jammu and Kashmir and in the Vular Lake and caught things related to terror, schemes and weapons etc. Marcos is still deployed around the Jhelum River, who monitor terror across the border.
Marcos Commandos Special Operations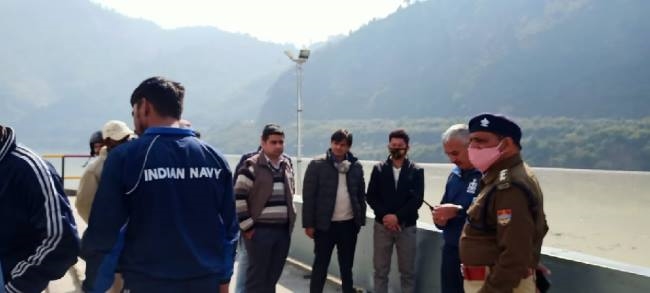 There is no specific information about how many commandos are in Marcos, but it is believed that there are at least 2000 Marcos commandos for maritime operations in the Navy. They have been part of the action against the terrorists from time to time. Like he was part of 'Operation Pawan' in Sri Lanka in the late eighties. In the same way, Operation Cactus was carried out in the Maldives, with the help of Marcos Commandos, the then government prevented the coup.
Since the year 2020, tensions have deepened between India and China in eastern Ladakh. It is also alleged that Marcos has been deployed in Ladakh. A report to this effect came in Hindustan Times. These commandos are stationed around Pangong Lake so that the Chinese can monitor the activity and fail the wrong motives.
---
---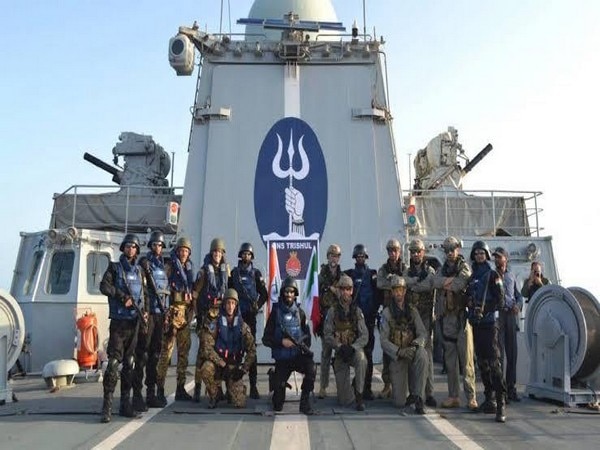 Being a part of maritime activities, it is evident that not only will work by force, but the commandos should also have a strong mind to take decisions in water. This is why 20-year-old youth are taken into this special force of the Navy. For this, the process of selections is quite difficult but training here is more difficult.
Marcos's training lasts for two-and-a-half to three years, after which he is able to achieve his goal even by cutting stormy waves. Although basic training runs for 6 months, then the commandos are not ready to be a part of special operations. After training in India, A Marcos commando is also trained with the American and British Navy.
Marcos Commandos of Indian Navy has always served the nation in times of urgency and on every note they have been successful. Every Indian citizen is proud of them.  Jai Hind !
JOIN TRISHUL DEFENCE ACADEMY TODAY FOR 2021
Do you wish to join the Indian Navy ? To serve the nation, the sky is the limit for you and what better option is there than to embark a career journey in Indian Air Force.
Trishul Defence Academy, the best defence coaching institution in Northern India will help you make your dreams come true. Enrol yourself today to prepare for Air Force Entrance Exams 2021- AFCAT, AIR FORCE X AND Y GROUP, NDA, CDS.
Our dedicated and experienced faculty will provide the determined candidates with full overhaul training ranging from online classes, personality development sessions, crash course, physical training, mock tests, and much more.
Call and connect with us to book a seat for yourself for the upcoming batch of 2021-22. Special discount offer on booking at the earliest. For any query/inquiry you can connect us via the following ways: –
Facebook – https://www.facebook.com/trishuldefenceacademy
Twitter – https://twitter.com/trishuldefence
Address- Gayatri Dham, Millan Tower Behind Max Mall, Civil Lines, Allahabad, Uttar Pradesh 211001
Mobile No- 8400083030