2020-21 Year Of Martyrdom : The  Indian Army braveheart jawans from time to time have put their lives on the line to protect Maa Bharati. In a year, from June 20 to May 21, six sons of Meerut, while serving the country, became martyrs and merged into the five elements. Revolutionary land Meerut once again told the country that our soldiers are ahead in making sacrifices. During this, one soldier each from Baghpat and Muzaffarnagar also gave martyrdom. Only one word comes out in their honour… that is Jai Hind.
May 29, 2021: Captain Shreyansh Kashyap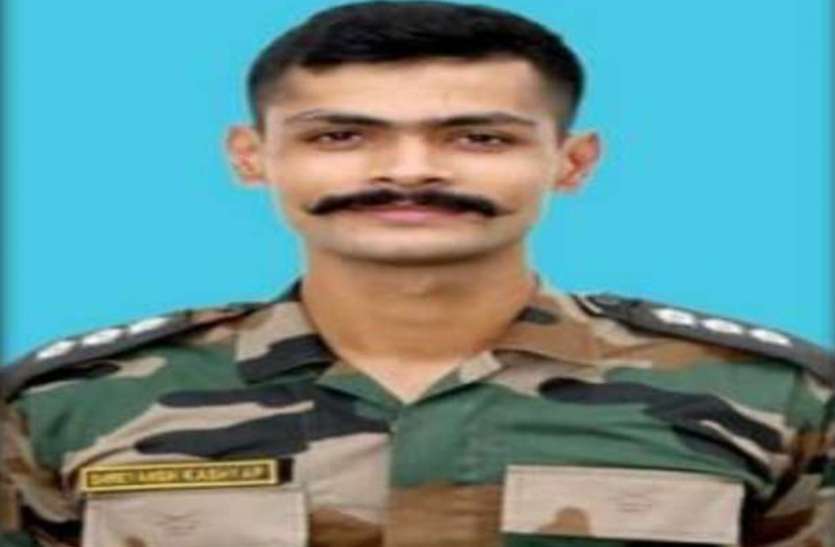 Captain Shreyansh Kashyap, a resident of Matour Grid Colony, Meerut, posted in North Sikkim, was monitoring the border at an altitude of 15,000 feet. He was admitted to the hospital after his health deteriorated. The doctors could not save him because of eight heart attacks. At the age of 24, he sacrificed for the country.
May 21, 2021: Squadron Leader Abhinav Choudhary
Squadron Leader Abhinav Chaudhary, a resident of Ganga Sagar Colony of Meerut, took the MiG-21 to an empty area in Moga district of Punjab after it malfunctioned. As soon as the MiG-21 fell, it caught fire and Abhinav was martyred. Abhinav was the only one in his family.
April 17, 2021: Subedar Virendra Kumar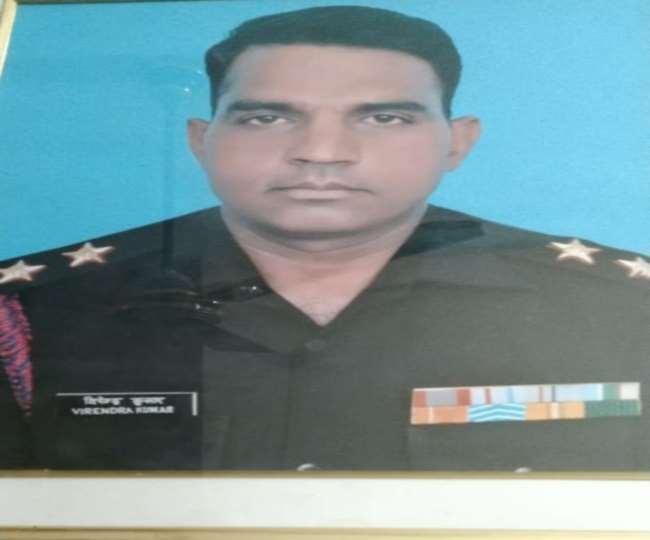 Subedar Virendra Kumar Jabanj was a resident of Rohtak Road in Meerut, posted on the snow-capped Siachen peaks. He was posted in Siachen for the second time. At the age of 42, he was leading the team this time. He died at the border due to cardiac arrest.
March 28, 2021: Jawan Pinku Kumar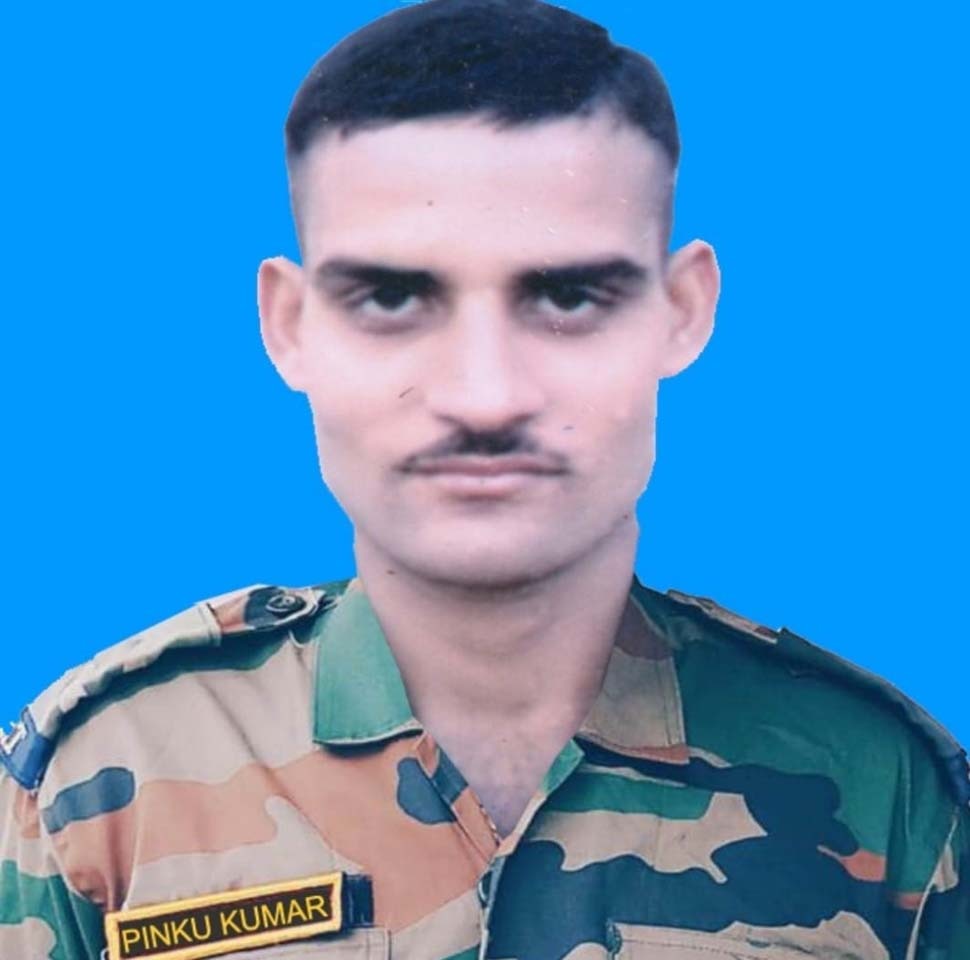 At the age of 38,  Jawan Pinku Kumar gave martyrdom during an encounter with terrorists in Shopian, Jammu and Kashmir. Pink, a resident of Baghpat, had joined the army in the year 2021. He was a resident of village Luhari in Baraut tehsil. During the encounter, the bullets of the terrorists hit him in the head.
December 28, 2020: Jawan Anil Tomar
Jawan Anil Tomar, a resident of Sisauli on Garh Road in Meerut, had rescued the sixes of terrorists during an encounter in Shopian, Jammu and Kashmir. Anil, posted in the Rashtriya Rifles of the Army, had received five bullets in the encounter. At the time of his last rites, there was a jam of several kilometers on the Garh Road.
August 29, 2020: Jawan Prashant Sharma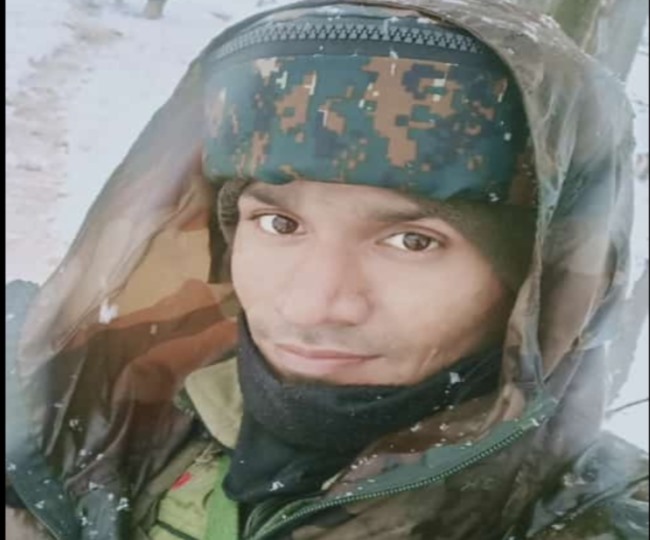 Jawan Prashant Sharma was martyred in an encounter with terrorists in Jammu and Kashmir's Pulwama. Prashant, a resident of Budhana Mor of Muzaffarnagar, was 22 years old. In this encounter, three terrorists of Hizbul Mujahideen were killed by the security forces. Prashant had joined the army in 2017.
---
---
July 18, 2020: Lt. Akash Choudhary
Lieutenant Akash Chaudhary was martyred on the Chinese border only after completing one and a half months of service. He joined the Sikh Regiment in Assam in May 2020. Akash Chaudhary, a resident of Silver City Colony located in Meerut bypass, slipped and fell into the ditch while patrolling.
June 17, 2020: Havildar Bipul Rai
During the clash between India and China in Galwan, Ladakh, Bipul Rai, a resident of Kundan Kunj Colony, Kankarkheda, gave his martyrdom. Havildar Bipul Rai was originally from West Bengal. Was living in Meerut for a long time. He is survived by his wife Rumpa Roy and a daughter.
2020-21 Year Of Martyrdom :  We have deep tears of pain and sorrow in our eyes while presenting this special of war heroes to you. Trishul Defence Academy pays tribute to the sons of Meerut, the brave soldiers of the Indian Armed Forces who sacrificed their lives for Bharat Mata. The country will always be in debt of their supreme service and sacrifice. May their souls keep shining in heaven. Jai Hind !