INET Cut Off Marks 2020 : An important update for candidates who had given INET (Indian Navy Entrance Test) 2020. As we all know due to the Covid-19 pandemic Indian Navy was not able to conduct the INET exam. Indian Navy had published the notification for direct entry by shortlisting candidates for the SSB interview based on their graduation marks.
Now after such a long wait Indian Navy has finally published the cut off marks for the shortlisted candidates which is mentioned below. Candidates who have scored at or above the cut off marks will be called for SSB Interview. 
INET Cut Off Marks 2020 Per Entries 
| | |
| --- | --- |
| Entry | Cut Off |
| SSC GS Engineering | 79.92 |
| SSC Hydro | 84.03 |
| SSC GS(X) | 77.92 |
| SSC NAIC | 82.47 |
| SSC OBS | 77.58 |
| SSC PILOT Male | 81.91 |
| SSC LOG Male | 77.88 |
| SSC Edu Mech | 80.84 |
Indian Navy has released the official notification for the cut-off marks in the SSC (Short Service Commission) officer entries like Executive branch, Technical branch, and Education branch. Because of the COVID-19 pandemic, an exception is being made in the public interest wherein no INET (O) entrance examination for the AT –21 course is being held for shortlisting candidates for SSB.
Note – Shortlisting of application will be based on the preference of entries and normalized marks obtained by the candidates in the qualifying degree. The marks scored by the candidates in the qualifying degree will be normalized using formulae mentioned in Join Indian Navy website.
Candidates belonging to various backgrounds (B.E. / B.Tech, B.Sc,B.Com, M.Tech, M.Sc, MA) are eligible to apply for one or more common entry/entries in Direct Entry Officer Entries – Jul 2021 Course. It is to be noted that these candidates will be shortlisted on the basis of the marks secured in their qualifying course and since the candidates from different streams are considered, it has been decided to normalize their marks on a single scale to be considered for shortlisting. Hence, the following formula will be used to calculate the final score of candidates:-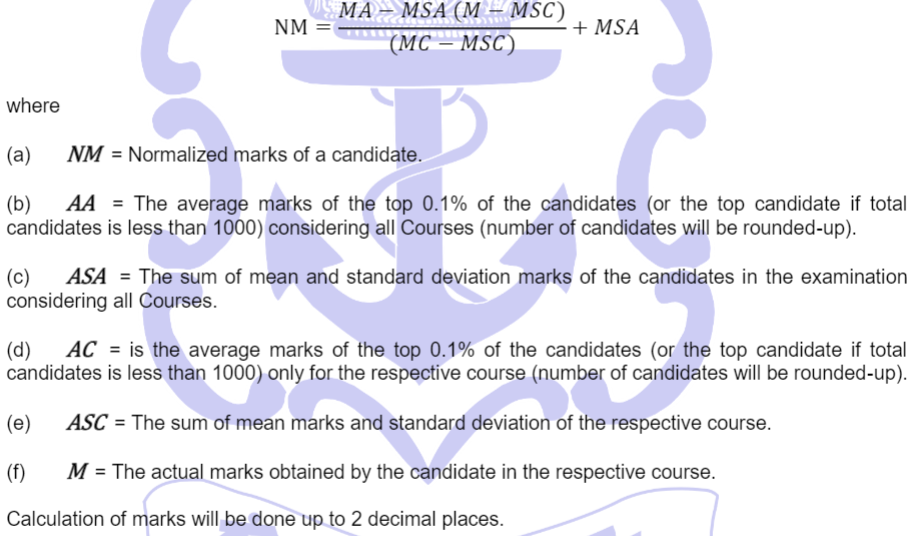 ---
---
INET 2021 SSC Vacancies 
Applications are invited from unmarried eligible men & women candidates for grant of Short Service Commission (SSC) for course commencing Jun 2021 onwards at Indian Naval Academy (INA) Ezhimala, Kerala in under mentioned branches/entries in the Indian Navy. Candidates must fulfil conditions of laid down in the notification. Selected candidates will undergo training with one of the following three distinct courses – Executive, Education & Technical.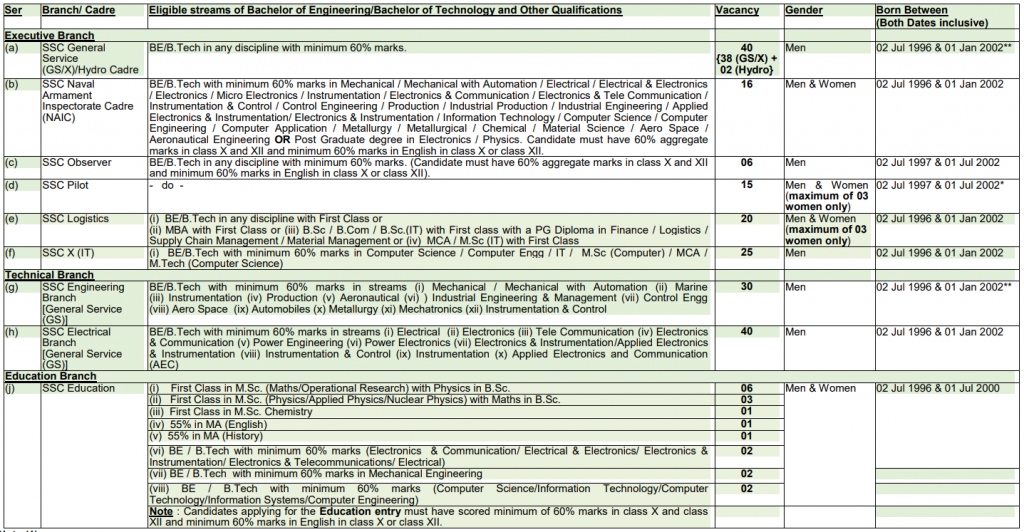 JOIN TRISHUL DEFENCE ACADEMY TODAY FOR INET 2021 
Do you wish to join the Indian Navy? To serve the nation, the sky is the limit for you and what better option is there than to embark a career journey in Defence.
Trishul Defence Academy, the best defence coaching institution in Northern India will help you make your dreams come true. Enroll yourself today to prepare for Air Force Entrance Exams 2021- AFCAT, AIR FORCE X AND Y GROUP, NDA, CDS.
Our dedicated and experienced faculty will provide the determined candidates with full overhaul training ranging from online classes, personality development sessions, crash course, physical training, mock tests, and much more.
Call and connect with us to book a seat for yourself for the upcoming batch of 2021-22. Special discount offer on booking at the earliest. For any query/inquiry you can connect us via the following ways: –
Facebook – https://www.facebook.com/trishuldefenceacademy
Twitter – https://twitter.com/trishuldefence
Address- Gayatri Dham, Millan Tower Behind Max Mall, Civil Lines, Allahabad, Uttar Pradesh 211001
Mobile No- 8400083030