Everyone was stunned by the amazing exhibition of planes in the skies of Bengaluru, the capital of Karnataka. The rehearsal of the 3-day Aero India show, which starts on Wednesday, is going on.
The 13th 'Aero India show' is going to be held at Yelahanka Air Force Station in Bengaluru. The show is also very special in terms of demonstrating India's defence technology and strength, as the indigenous cruise missile 'Nirbhay' will be displayed for the first time in this show.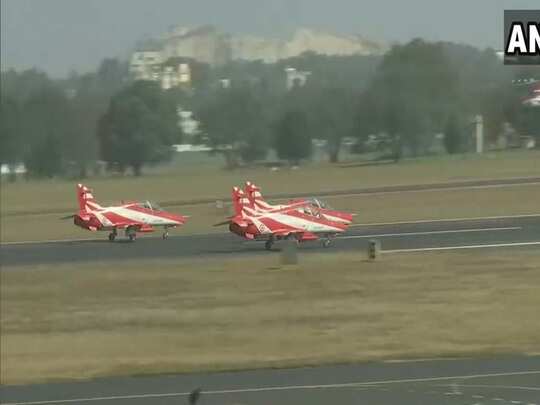 Hindustan Aeronautics Limited (HAL) will showcase its skills in defence and aeronautics in this event. In this show, many aircraft will fly in special 'Formation' and in addition DRDO is also preparing to present its 300 products and technology to the world.
India will also make enemies realize their power through this aero show. However, the show has also been affected by the corona epidemic. Due to which many changes have been made in this show. A very limited number of people will be present at the Air Force Station.